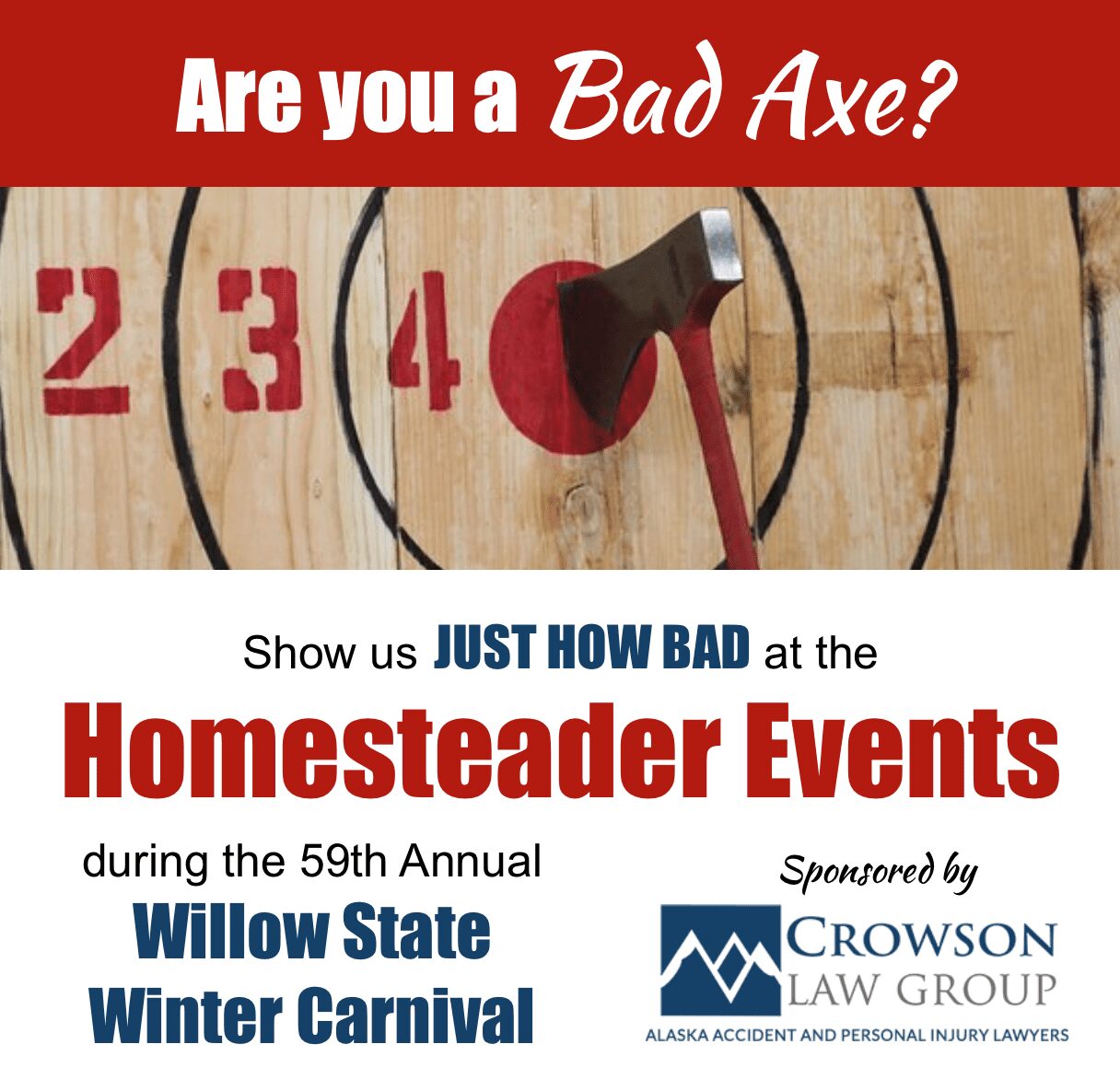 Entry Fee: $2 for each event
Age Restriction: 18+ years old
Event Details:
Broadly defined, homesteading is a lifestyle of self-sufficiency. At the Willow Winter Carnival, homesteaders compete to prove their self-sufficiency and skill with wood chopping tools.
Chainsaw Event

 

– Make 3 slices through a log placed in a brace. Best time wins.
Swede Saw

 

– 1 slice through the log. Fastest time wins.
Crosscut Saw –

 

1 slice through the log. Best time wins. This is a 2 person saw so you must have a partner. This has 3 competition categories: Men, Women and Co-ed.
Axe Throw

 

– Yes, we throw axes in Willow! Throw 3 at a target. Add up the points from the target rings and the most points win. We don't want to chop anyone's hands off so you do get 1 practice throw.
Wood Chop

 

– Use the axe to completely chop through a log. Fastest time wins.
Awards: For each event, compete to win in the Men's or Women's categories. Or, prove your homesteading excellence and participate in all 5 events to compete for the Best Overall trophy. First place finishers in each category win $50!
Award ceremony is at 1:30 PM on Sunday, January 27th in the Main Hall at the Community Center.