Save These Dates!
2024 Carnival
Feb. 2nd – 4th
Willow has hosted this annual winter festival for more than 50 years. The carnival draws crowds and media coverage from all over Alaska and is a fun event for tourists to experience with a full schedule of events in the dead of winter. The carnival boasts one of the state's biggest winter fireworks shows, Iditarod qualifying sled dog races, homesteading competitions, $1000 bingo cash pots, talent contests, foot and ski races, entertainment, kids games, a cribbage tournament, and food.
The Willow State Winter Carnival is also a primary fundraising event for the Willow Area Community Council. Funds raised from the carnival support culturally valued groups and activities through the maintenance of the Willow Community Center.
The carnival planning committee meets at the Willow Community Center on the 3rd Monday of each month at 6:00 PM.
The Willow State Winter Carnival is an excellent place to reach Upper Susitna Valley residents and the many recreational visitors that choose Willow as their play destination. Sponsorship recognition and advertising are customized to each sponsor's goals and level of participation. Download the Advertising and Sponsorship Packages here. Send questions to [email protected].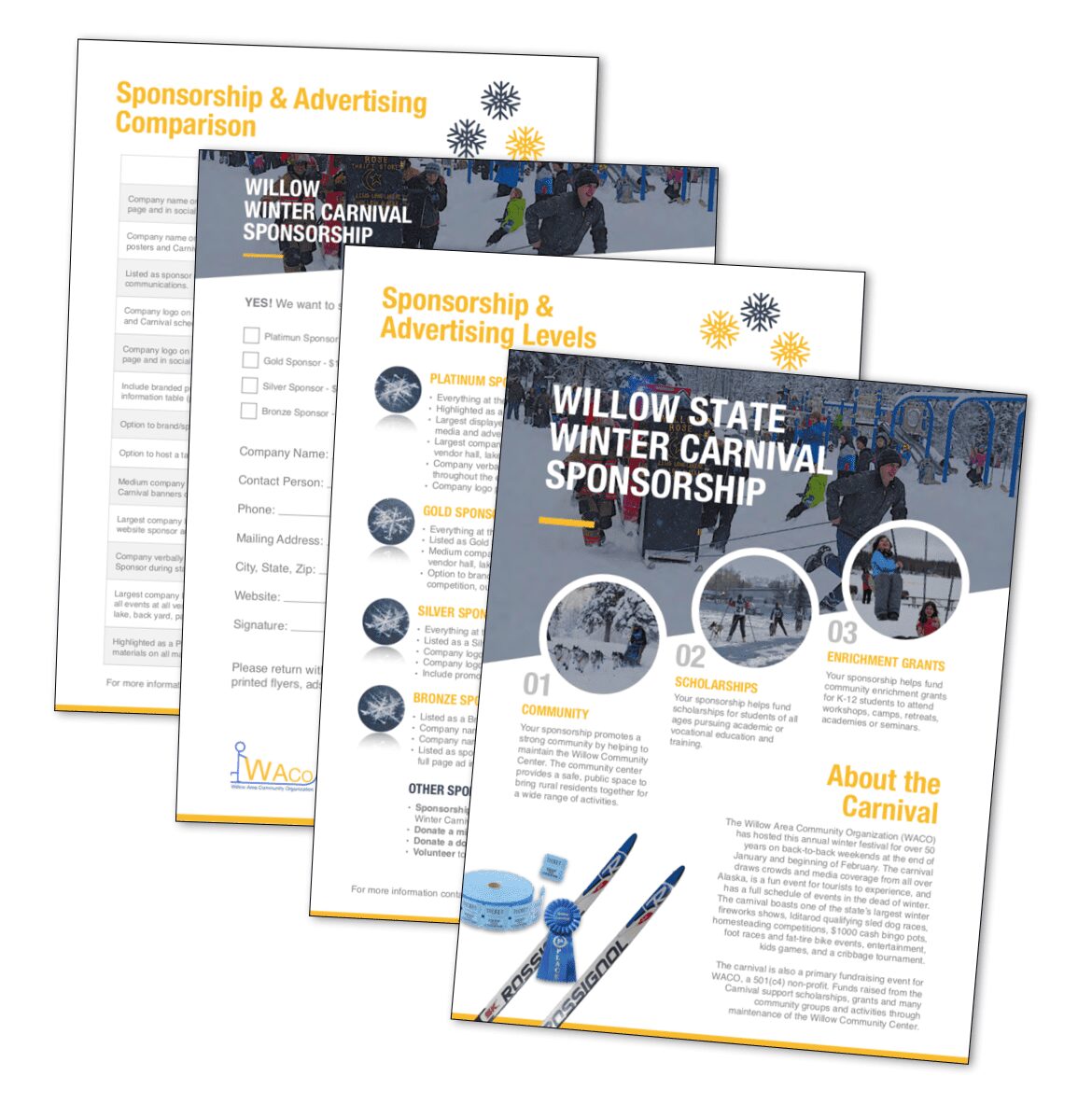 Download the Winter Carnival Vendor Application here.